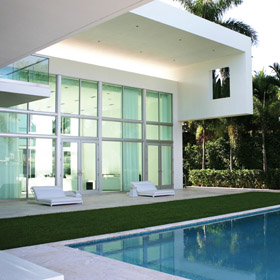 North Bay Road Residence, Miami Beach, Touzet Studio Featured in 100 Florida Architects and Interior Designers.
ABOUT DESIGN BOOK

Based in Miami, Florida, Design Book produces and publishes architecture and design titles. Our publications feature leading and emerging design professionals and give readers an in-depth look at some of the most evocative structures and spaces worldwide. Design Book also publishes travel-related titles and design reference guides.

In addition to hardcover books, Design Book's flagship publication is the South Florida Design Book Magazine, a semi annual periodical produced in association with The American Institute of Architects, Miami Chapter. Other publications produced in association with AIA Miami include the AIA Welcome Magazine and Guide Map.

Design Book's editors are always looking for fresh ideas to explore when creating new publications. With backgrounds in architecture and design, Design Book employs passion and expertise when developing high-quality, thought-provoking publications to educate and inspire.